1000 Stories ACM Tasting Pack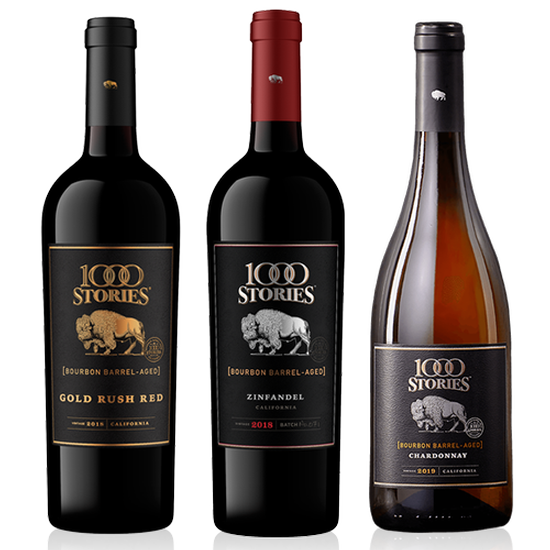 1000 Stories is proud to be the official wine partner of this year's Academy of Country Music Awards. To celebrate great music with delicious wines that honor the American spirit, we're thrilled to announce the ACM Trio, which features three of our bold bourbon barrel-aged wines: 2018 Gold Rush Red, 2018 Batch #72 Zinfandel, and our 2019 Chardonnay.
Kick back and join us in commemorating the best of country music. Purchase your trio by 4/7 to enjoy this limited edition collection while watching the Academy of Country Music Awards on April 18th at 8pm ET on CBS.


2019 Chardonnay
Rich and creamy with classic notes of pear and baked apple, this wine culminates in a vanilla-caramel finish thanks to French and American oak, as well as bourbon barred aging.


2018 Gold Rush Red
A blend of classic California grape varieties, this wine captures California's adventurous spirit with its ripe, juicy red fruit notes accented by spice box aromas and bourbon barrel char.


2018 Batch #72 Zinfandel
Straight from Mendocino's sun-drenched vines, this wine is exceptionally smooth with ripe raspberry characteristics layered over bourbon barrel notes of charred vanilla and dried herbs.